Thanks for looking in on my little bit of cyberspace dedicated to streetlighting. It may seem a little odd that anyone would be interested in streetlighting, probably because streetlighting goes largely unnoticed by most people. But streetlighting down the years has gone through an amazing metamorphosis, evolving from a naked flame in a windproof lantern, through to the powerful electric roadside lighting we are familiar with today.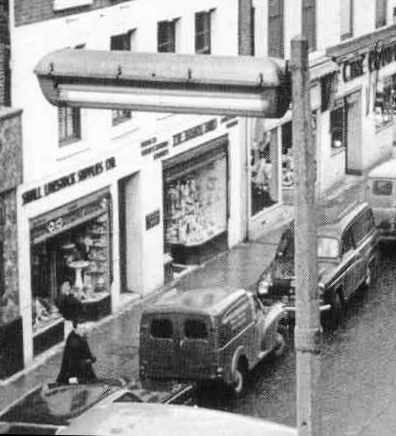 The road I lived on as a child in the 1960's was lit at night with low-pressure sodium lanterns mounted on long support brackets clamped to redundant trolleybus traction poles that had once supported the trolleybus overhead wires. I can recall evenings of long ago when these old sodium lanterns flickered and flashed into life as darkness fell; the warm pink glow as they stabilised slowly becoming a brilliant yellow light that bathed the virtually traffic-less road in a warm amber glow. And of the empty side streets that meandered off the beaten track into quiet residential enclaves, softly lit in a hue of blueish white mercury light. Maybe all a bit nostalgic in retrospect, but those distant memories of an England long lost are forever imprinted in my mind, and are where my interest in streetlighting began.
Today, the types of streetlights I grew up with have all but disappeared from Britain's streets, and so in an effort to preserve something of the past I have tried to make a photographic record of old and interesting streetlighting that I have come across on my travels. In doing so I have inevitably taken an interest in the newer types of streetlighting too, and these are also recorded.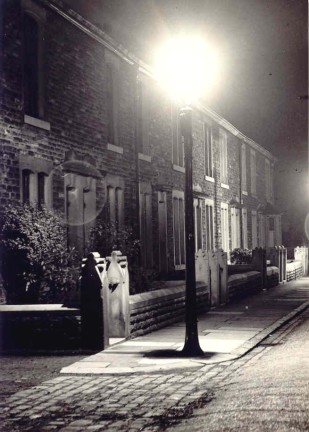 In the main, these photographs reflect the very varied array of streetlighting that was once to be found across the Midlands region of the Country in the latter part of the 20th Century; however, much of it was also once commonplace in many other towns and cities across Great Britain, so it may come as no surprise if some of the streetlighting apparatus featured may seem familiar to you if live outside the area.
Over the years, I've also managed to save various examples of streetlighting lanterns and equipment, many on the verge of extinction that would have otherwise been thrown away and lost forever. I'm grateful to the many people in the streetlighting industry and to the streetlighting hobbyists I've had the pleasure of meeting over the years, and for the many and varied contributions that have made the collection possible.
You're most welcome to take a look around and share in this fascinating subject through the pages of this website. Any constructive comments, information, or additions are always welcome.
Claire Pendrous
clairependrous@googlemail.com
Copyright(c) 2005-2010 Claire Pendrous. All rights reserved.
Please note that all pictures are by Claire Pendrous, or are part of the Claire Pendrous photographic collection unless otherwise stated; none of these images can be copied without obtaining prior permission.