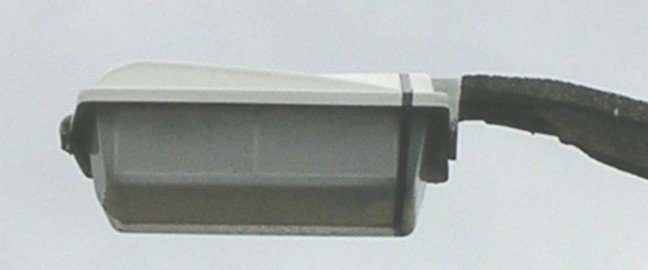 Metropolitan Vickers SO-Fifty lantern for 140w SO lamps, Staffordshire.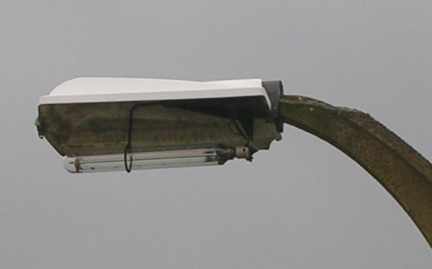 Sadly, this SO-Fifty a little further along the same road has lost its bowl, but it gives us a unique opportunity to look inside one of these first generation GRP lanterns.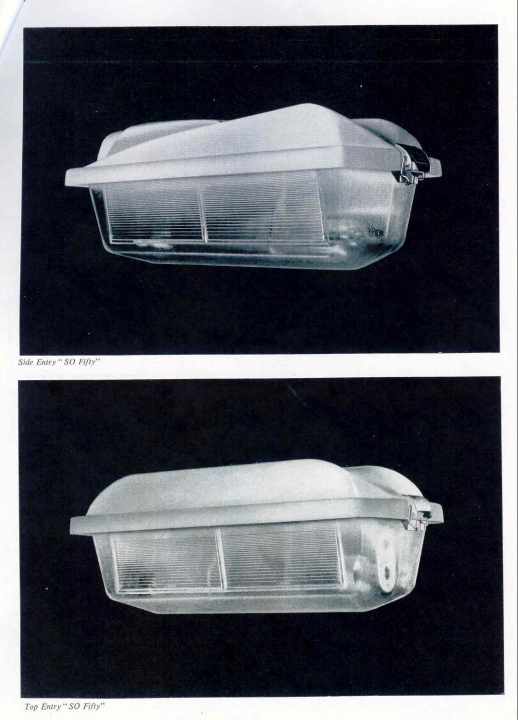 Side and top-entry variants of the SO Fifty, from an old Metropolitan Vickers catalogue.
Metro Vick SS-Fifty-One lantern NEW
The remains of an old Metropolitan Vickers SS-Fifty-One lantern is seen on top of this very tall ornate cast iron column in Cannock, Staffordshire in 2005. Sadly, the glass outer globe and refractor ring have long gone. My thanks to Pete Owen for identifying this lantern.
An illustration of the SS-Fifty-One lantern with specification details, taken from an old Metropolitan Vickers catalogue.
Metro-Vick PR16 post top lantern
This diminutive Metro-Vick PR16 80/125w MBF post top lantern is one of four that I came across on my travels through Sheffield recently; all four were complete and located on the frontage of a now disused factory.
---
Copyright(c) 2005 Claire Pendrous. All rights reserved.
Please note that all pictures are by Claire Pendrous, or are part of the Claire Pendrous photographic collection unless otherwise stated; none of these images can be copied without obtaining prior permission.