Attached to the side of a factory in Penistone, South Yorkshire is this nice little AEI Kirby lantern for 75w -150w GLS lamps. The AEI Kirby was later produced by Thorn Lighting Ltd as their Beta-4 lantern. Photo June 2006.
AEI 'Brampton' lantern for 250w/400w MBF lamps. This wonderfully intact example is pictured in Nottinghamshire on a lovely sunny morning in June 2006.
AEI/BTH Amber 60w SO lantern
1. A top-entry AEI Amber 60w SO/H lantern seen in Nottinghamshire on a crumbling Stanton S7 concrete column and swanneck bracket in June 2006.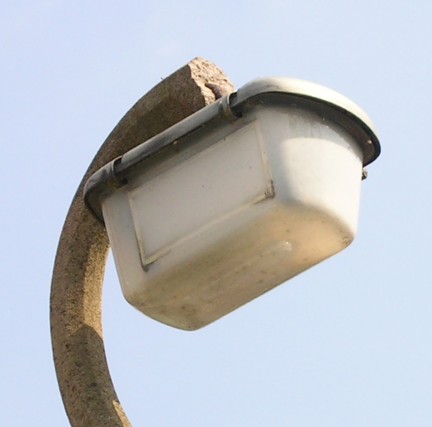 2. Although the bowl shape is different, the basic canopy shape of the Amber 60w SO lantern is similar to that of the 140w SO lantern, and even uses the same type of bowl fastening clips. These days any survivors of the type will be burning 35w SOX lamps just as this example does.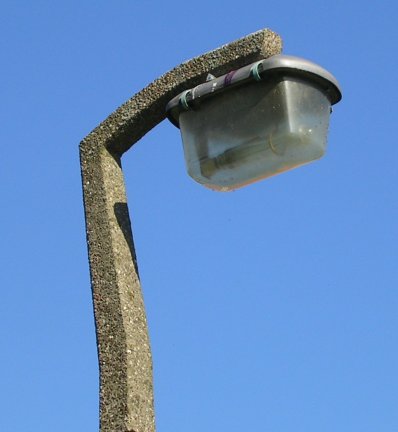 3. Pictured in Burntwood, Staffordshire in the summer of 2006 is this AEI Amber 60w SO lantern mounted on a GEC concrete bracket and column.
AEI/BTH Amber 140w SO/H lantern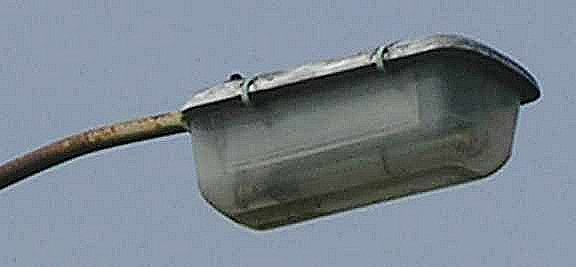 1. AEI Amber lantern for 140w SO/H lamps with rounder type bowl is seen in Lichfield, Staffordshire.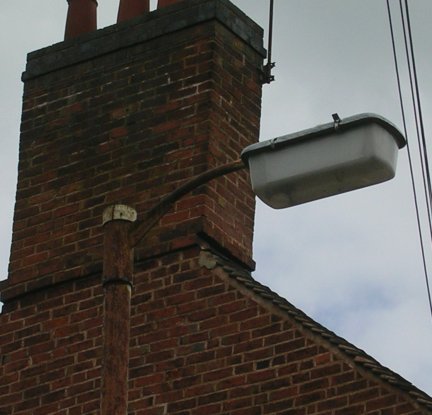 2. Mounted on a very rusty Stuart & Lloyd steel bracket and column, this AEI Amber with square type bowl was still in use in June 2006. Photo: Lichfield, Staffordshire.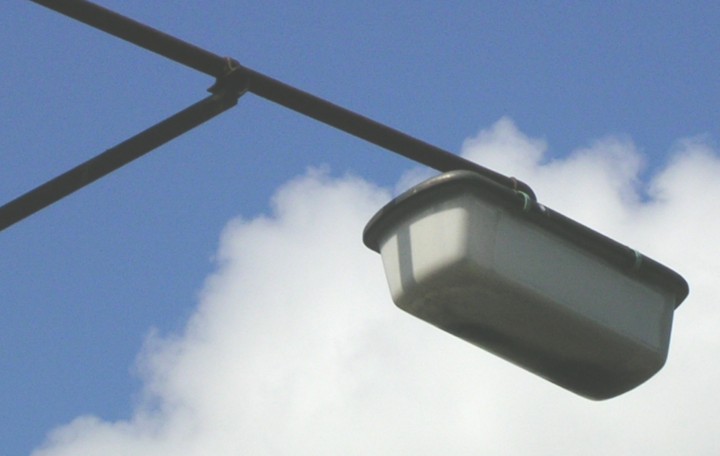 3. AEI Amber 140w top-entry lantern for 140w SO/H lamps. This lantern is one of two that still stood in the car park of the former Electric Construction Company Social Club, Wolverhampton in August 2005. This lantern was still extant in September 2006, and more surprising is the fact that the owners are keen to keep the lantern in situ and possibly restore it to working order.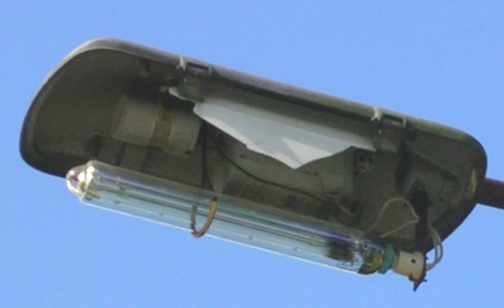 4. The other AEI Amber was a side-entry version, but had lost its bowl; the leak transformer and capacitor attached to the underside of the canopy are clearly evident above the 90w SOX lamp. Photo: Wolverhampton, August 2005.
This AEI 'Fleetwood' fluorescent lantern for 4 x 3ft tubes is one of three that still existed at Burton-upon-Trent's Market Hall in June 2006.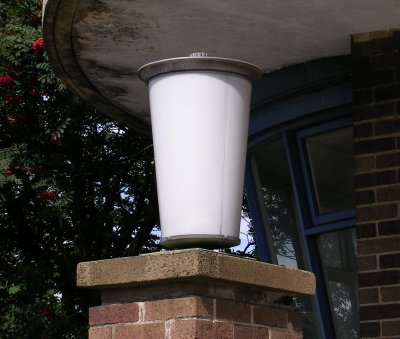 AEI Post-Top fluorescent lantern for 2x or 4x 2ft, 40watt fluorescent tubes at an old factory site in South Yorkshire.
---
Copyright(c) 2005 Claire Pendrous. All rights reserved.
Please note that all pictures are by Claire Pendrous, or are part of the Claire Pendrous photographic collection unless otherwise stated; none of these images can be copied without obtaining prior permission.